Warranty
LIMITED LIFETIME WARRANTY

 
Warranty is solely for original purchaser.
We will either repair or replace any part of your bow that prove to be defective. If we are unable to repair your bow, we will provide purchaser a new bow.
This warranty does not cover any damage to a bow that results from intentional misuse, abuse, or improper handling. The warranty does not apply to damage caused by improper installation of aftermarket accessories.
*Prior to making ANY adjustments to bow, contact Customer Service (540-556-0521). Any changes without assistance from a certified Vader technician can void warranty if damage occurs.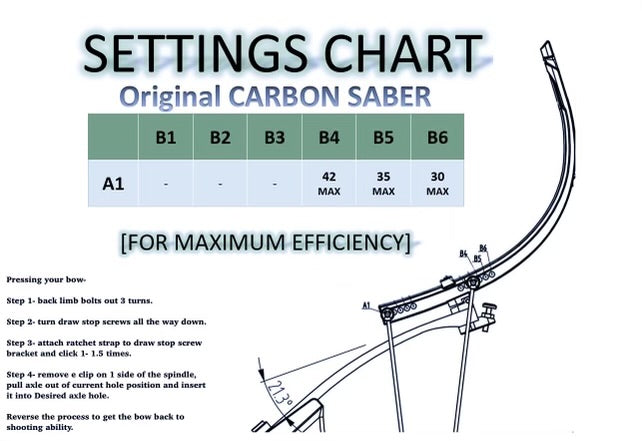 Adjustment Chart and Guide for most common used settings, Please contact customer service with questions and assistance!
NOTE: This is the chart for the Original Carbon Saber and NOT the Shorty.